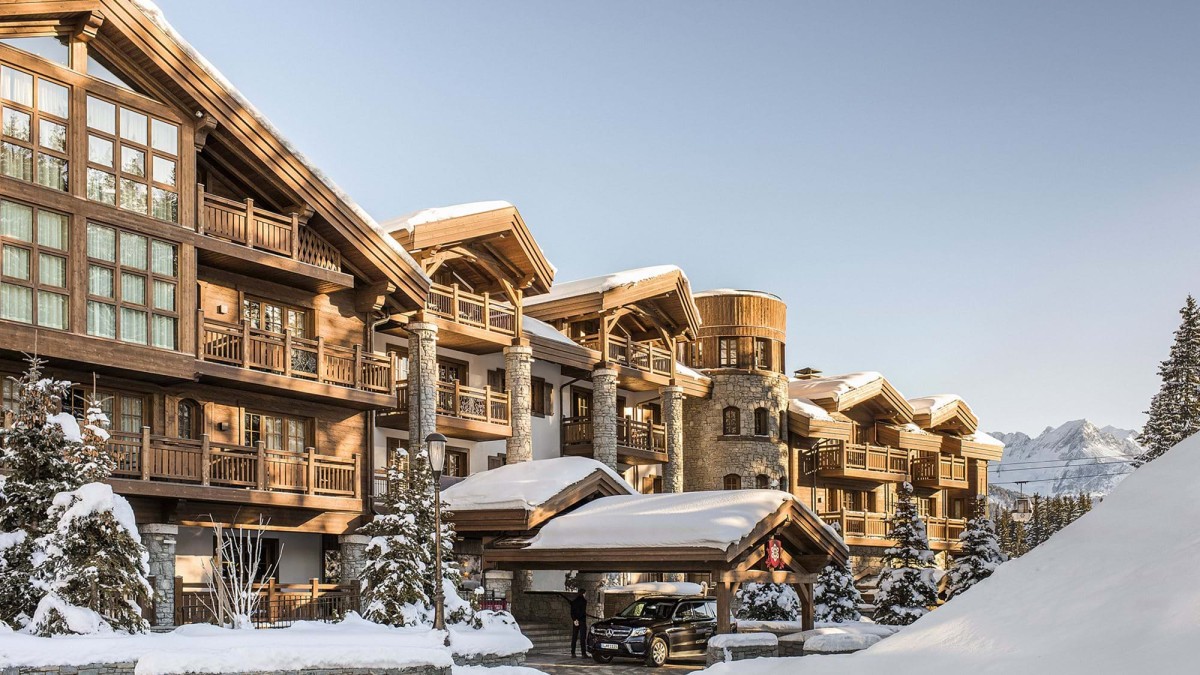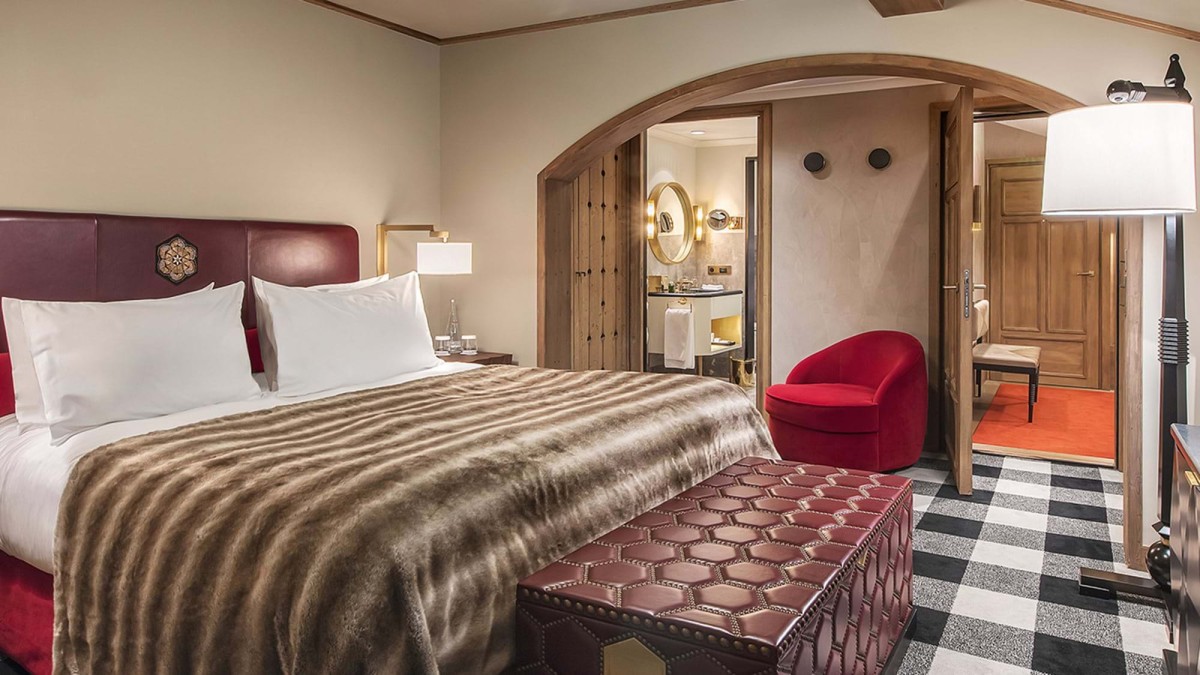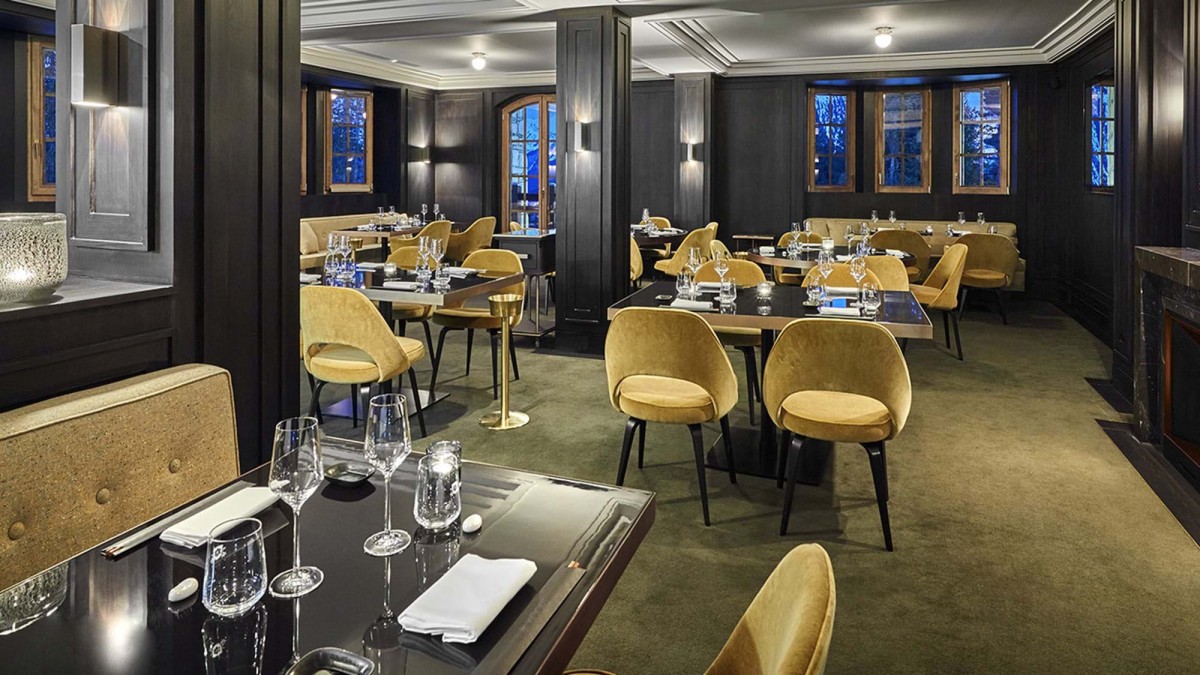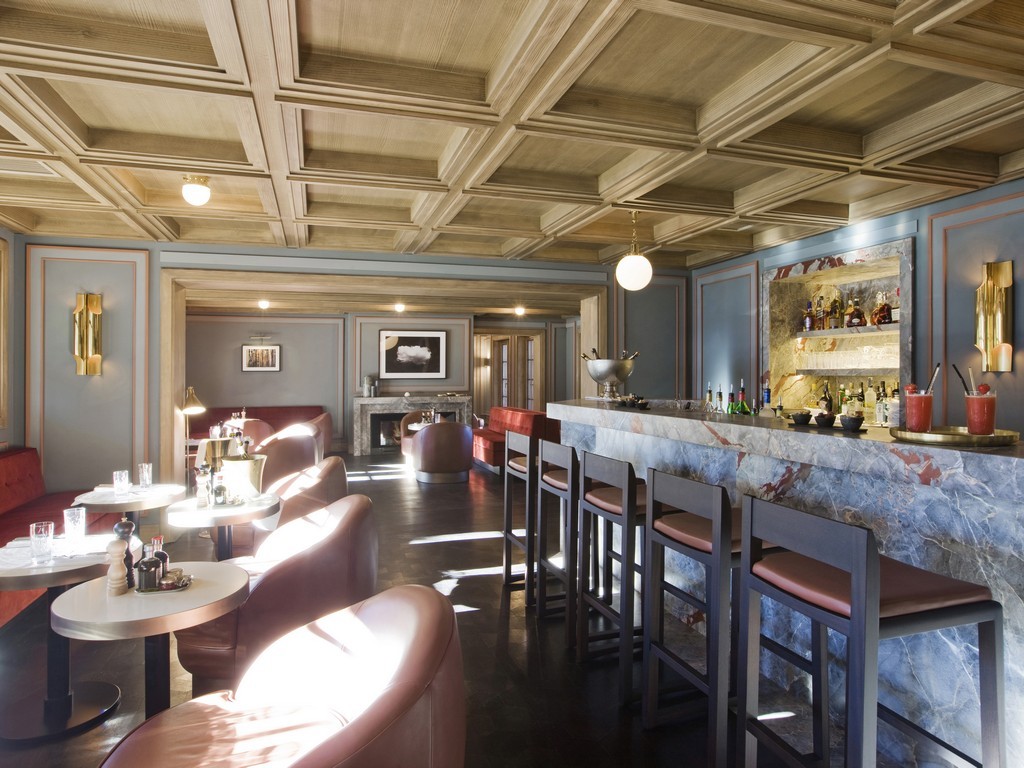 L'Apogée
/
Courchevel 1850

Pool

Ski in/out

Sauna

Hot tub

Spa

Hammam

Gym

Cinema

Fireplace
---
Description
53 Rooms, Suites, 1 Penthouse & 2 Chalets
L'Apogée Courchevel is located on the very top of the former Olympic ski jump, presenting guests with a clear view all the way down the valley.
Designed with chic individualism guests have a stylish new home in one of the top ski resorts in France. Adding to the eternally glamorous atmosphere L'Apogée Courchevel's diary is full of dazzling parties to celebrate the festive season. Meanwhile we reveal some fresh creativity at the hotel. The main bar has been restyled, a sushi counter "Koori" makes an appearance at "Le Comptoir de L'Apogée" and we opened a Cigar Lounge where guests can ensconce themselves in mellow luxury.
There are wonderfully spacious double rooms among L'Apogée Courchevel's 53 rooms and suites providing guests with a stay in modern luxury. Rooms fall into one of two categories. Deluxe rooms provide space up to 30sqm while Prestige rooms are larger, offering up to 40sqm. Each is beautifully furnished and flexible with many rooms providing adjoining doors to create the perfect family accommodation.
All rooms in the luxurious Courchevel 1850 hotel have private bathrooms with separate bathtub and shower, and an equally sumptuous view over either the Alpine forest or the mountains. In addition, L'Apogée Courchevel offers thirty-three suites, a penthouse suite on the top floor and 2 private chalets - L'Alpensia and L'Amarante - adjacent to the main building.
Rooms at a glance
Prestige rooms offering between 35 to 40sqm; Deluxe rooms offering between 30 to 34sqm. Bespoke furniture. Half board services (lunch or dinner in the restaurant excluding beverages). Complimentary soft drinks, mineral water, tea and coffee. Video on demand.
Suites at a glance
Junior Suites offering between 45 to 48sqm; Junior Suites Deluxe offering between 50 to 55sqm; Junior Suites Prestige offering between 55 to 60sqm; One bedroom suites offering between 75 to 85sqm; One bedroom Deluxe Suites of 110sqm; Exclusive, two bedroom suite of 100sqm. Bespoke furniture. Half board services (lunch or dinner in the restaurant excluding beverages). Complimentary soft drinks, mineral water, tea and coffee. Video on demand.
Dining
Le Comptoir de L'Apogée is a dramatic culinary stage dominated by a wall of windows overlooking the pristine ski slopes. The menu revolves around the world's finest produce, presented in its freshest form. The Executive Chef offers a dual dining experience: traditional French and Japanese cuisine.
Koori is the new concept of japanese inspired-cuisine served around the counter. A selection of the best japanese dishes: sushis, wagyu and other delicacies is served everyday by sushi masters in an energetically sociable atmosphere.
Le Comptoir also hosts an impressive cheese cellar, with varieties sourced from artisan producers and matured on site by the restaurant's affineurs. On the night life side Maxee Bee, hotel's resident DJ, will perform his most successful playlists and invite guest DJs throughout the season.
The Bar & Cigar Lounge
The bar has been designed by uber stylist Parisian architect Dirand, who makes it absolutely up to the minute and deeply comfortable. His talents are also on display in a new Cigar Lounge which hosts a truly handsome humidor with the rarest flavours to savour.
Completely refashioned by stellar designer Joseph Dirand, who offers here one of his most beautiful creations. He has attained a perfect balance between Alpine warmth, traditional materials, and modern elements. By day, Le Bar de L'Apogée welcomes those wanting to relax over lunch. By night it becomes the coolest hot spot in Courchevel, with live artists and DJ's on stage.
The new lounge brings the world's most reputed cigars to your side. Hand rolled, box pressed and gently aged, aficionadas have made a selection for the perfect draw, burn and flavour. Designed as an intimate cocoon, somewhere to savour the finest things in life, the Cigar Lounge, presents a warm atmosphere throughout the evenings while the wood crackles in the fireplace.
A fine humidor, deeply relaxing sofas and armchairs envelop you in plush luxury. Along with the rare and fine cigars we serve prestigious vintages, everything is gathered here for the connoisseur and those looking for enriching relaxation.
SPA
Le Spa de L'Apogée immerses guests in a caressing serenity. There are five exquisitely designed rooms which offer La Prairie treatments and a hairdresser salon. Guests prepare for therapy loosening limbs and clearing minds in the steam room, sauna and salt cave.
A special Bania Suite for couples contrasts a heated cabin with iced plunge pool, followed by a massage; a therapeutic experience that is both soothing and invigorating. The fitness centre has first class gym equipment, with professional trainers and physiotherapists always on hand to soothe away the strains of the ski slopes. The mosaic swimming pool is especially serene with its own Jacuzzi.
---
Features
53 Rooms, Suites, 1 Penthouse & 2 Chalets
Ski in/Ski out
Indoor swimming pool
Spa
Steam room, sauna and salt cave
Iced plunge pool
Treatment rooms
Jacuzzi
Gym
Restaurants & Bar
Cigar lounge
Play room for children
---
Prices & Service
Price upon request
---
Location
Set at the top of a former Olympic ski jump, 1,1km from the center of Courchevel 1850
Distances to airports
Courchevel Altiport (CVF): 4km
Chambéry (CMF): 110km
Grenoble (GNB): 130km
Geneva (GVA): 185km
Lyon (LYS): 206km
---
Infos/Activities
We offer fantastic luxury ski chalets in Courchevel 1850. Many are ski in/ski out with indoor swimming pool, private spa facilities, sauna, hammam, hot tub, gym, cinema and much more. Available for rentals. Fully catered and self-catered luxury ski accommodation.
LUXURY SKI HOLIDAYS IN COURCHEVEL 1850
Courchevel 1850 is a high quality ski resort located in the Tarentaise Valley, part of the Savoie region of the French Alps. It forms part of Les Trois Vallées, the largest linked ski area in the world - popular and highly recommended by the rich and famous. Luxury ski resort Courchevel 1850, which is the undisputed Number one winter sports destination within the Three Valleys, boasts outstanding terrain for skiing, a very reliable snow record and a wide range of luxury catered ski chalets, luxurious apartments and 5-star hotels.
The Courchevel Valley has four Ski in/Ski out-villages all named after their altitudes: Courchevel 1300, Courchevel 1550, Courchevel 1650 and Courchevel 1850. Courchevel 1850 is the largest and most popular village where the majority of luxury properties, designer shops, restaurants and bars are located.
All of the Courchevel villages have gourmet restaurants serving traditional local French Savoyard cuisine, Italian, Chinese and Spanish cuisine. There are numerous Michelin-star restaurants. Courchevel 1850 is without any doubt among the most glamorous holiday resorts in France. It also has its own Altiport. Finest Holidays offer luxury chalets in top locations such as La Croisette, Cospillot and Nogentil in Courchevel 1850.
SKIING IN COURCHEVEL
Offering 600 kilometres of endless marked trails plus unlimited off piste you could ski or snowboard the Les 3 Vallées terrain for weeks and not cover it all. "Zen Zones", located in 1850, 1650 and Le Praz, were specifically designed for beginners and nervous skiers. The lifts are easy to access and the slopes are very well groomed and uncrowded. There are seven ski and snowboard schools in the Courchevel Valley with more than 650 instructors speaking 25 different languages. Lessons and packages are available for all ages and ability levels.

COURCHEVEL 1850 SKI RESORT INFO
Altitude: 1,850m | Ski Elevation: 1,260-3,230m | Pistes: 150km | Vertical Descent: 1,400m | Lifts: 58
LES 3 VALLÉES INFO
Pistes: 600km | Highest ski pistes: 3,250m | Green: 48 | Blue: 135 | Red: 119 | Black: 33 | Longest Run: 4,6km | Lifts: 183 | Highest Lift: 3,230m | Cross Country: 118km | Snowparks: 11
THINGS TO DO
Family Park, The Fun Park, The Western Skipark, The Stop Zone (you can learn about speed and stopping distance), Snake Park, Avalanch'Camp, Wood Park, BMW XDrive
In 2018 Courchevel launches the "Slalom Park", a permanent competition-level stadium which can be used by everyone