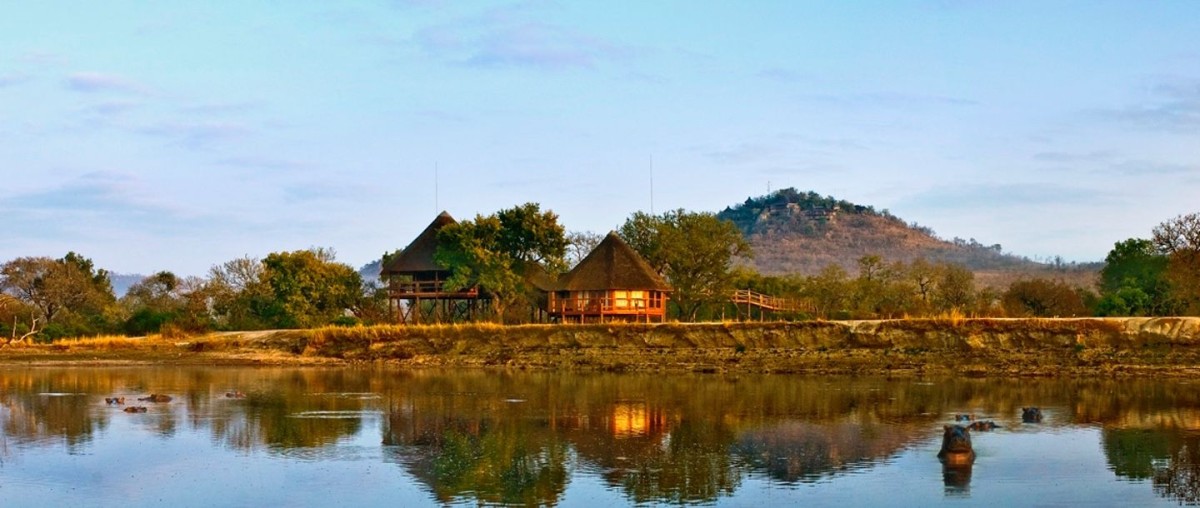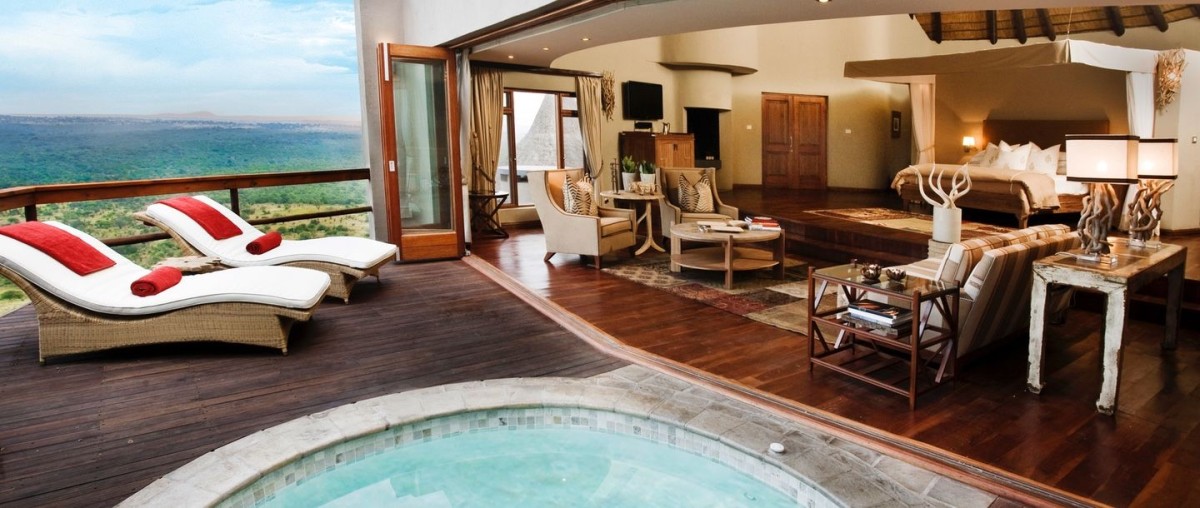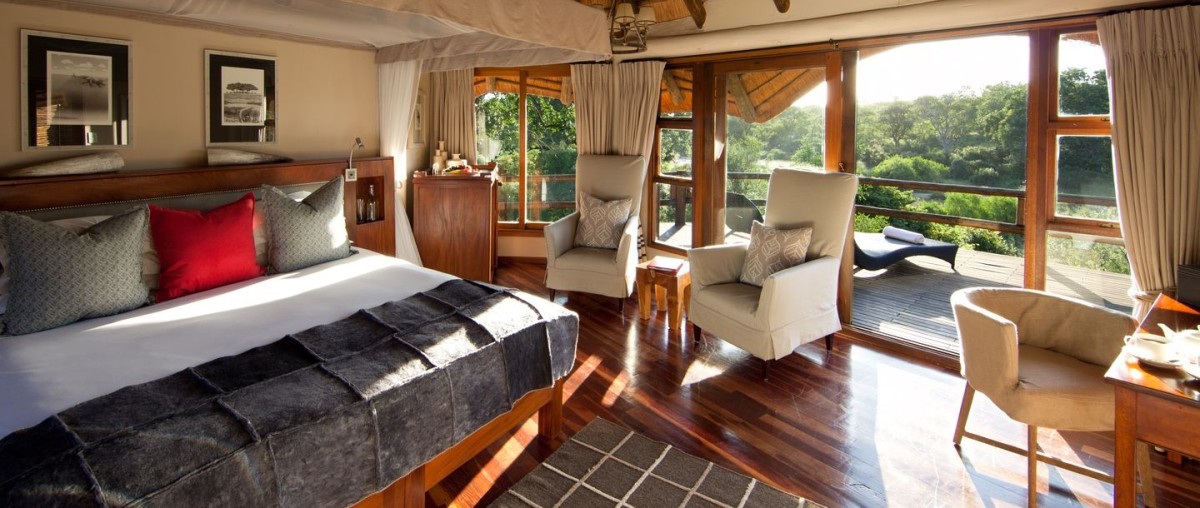 Ulusaba
/
Sabi Sand Reserve
Bedrooms:
20
Bathrooms:
20
Pool:
1

Pool

Spa

Gym
---
Description
Ulusaba is Sir Richard Branson's Private Safari Game Reserve located in the Sabi Sand Reserve in South Africa. Ulusaba is known for the quality of its safari experience, with some of the most experienced Rangers and Trackers in the country. The team is encouraged to let their personalities shine through, so you can relax as soon as you step off the plane at our private airstrip.
Ulusaba, meaning "Place of Little Fear" strikes the perfect balance between nature and nurture - as well as being an excellent place to observe the "Big Five", it is also an ideal place to kick back and unwind. Ulusaba re-defines the rules of a safari lodge and has taken a step away from the traditional colonial style by offering swimming pools, gymnasiums, a wine cellar, Aroma Boma spas with panoramic views, a Bush Observatory perfect for star gazing and tennis courts.
With all of these facilities, you really need to plan your days so you can enjoy safari walks, moon-lit bush dinners and of course, the twice daily game drives. Ulusaba has 21 rooms and suites spread over two lodges. Rock Lodge and Cliff Lodge a two bedroom suite, both perched high on the summit of a koppie with views over the South African bush below.
Rock Lodge
You're on top of the world at Rock Lodge! Survey miles of game-rich bush as you stand eight hundred feet above the wilderness. Rock Lodge gives you panoramic views over miles of Bush. Swim in natural waters at the very top, or wander around the lodge and you'll find several viewing decks, each with a different sight to see. Make a splash in the outdoor pool or get active in our fully equipped gym and run off some of the South African goodies. Our Aroma Boma spa has a view unlike any other spa and looks over the Drakensberg Mountain range.
Here the view is king and there are endless opportunities to spot the roaming wildlife, all set against a backdrop of the Drakensberg Mountains far in the distance. The view inside is just as spectacular and the granite rock of the koppie is a key feature of the main house's design and each room has a different design reflecting African tribal influences and style.
There are 8 rooms at Rock Lodge, including our Master Suite, Makwela Suites, Rock Cliff rooms and the two- bedroom Rock Suite, some of which have private plunge pools. Rock Lodge welcomes children of any age.
Cliff Lodge
A luxurious two bedroom suite accommodating up to 3 adults and 2 children with one large bedroom and a second smaller bedroom. Cliff Lodge 1 offers a spacious lounge with fireplace, separate kitchen and bar and also features a mini spa, gym and an outdoor deck with a large pool. Cliff Lodge enjoys the magic of Rock Lodge as it takes full advantage over the forever views. Cliff Lodge can be booked exclusively so if you're after privacy you'll enjoy private decks, views and pools to take it all in. Children of any age are welcome in the Cliff Lodge
Safari Lodge
Safari Lodge fits snugly into the bush located beneath a canopy of ancient trees on the edge of a dry riverbed. You'll love the sense of adventure as you access some of the rooms by swing bridges. Your room will provide fascinating views of the animals as they stroll past on their way to the nearby watering hole.
The 11 rooms at Safari Lodge include a Treehouse Suite overlooking the nearby Xikwenga Dam as well as three other room types: Safari, Elephant and River Rooms, some of which have private plunge pools. Kids over the age of 12 are welcome to stay at Safari Lodge.
All guests at Ulusaba can expect luxurious accommodation, outstanding food, twice daily game drives, safari walks, unforgettable views and plenty of smiles while you're here in the Ulusaba Private Safari Game Reserve.
---
Features
Outdoor pools
Gym
Lounge
Kids Club
A variety of indoor and outdoor dining
Relaxation areas with panoramic views of the bush
Outdoor Boma for dining
Gift shop
Safari Lodge
Outdoor pool
Fully equipped gym and Aroma Boma spa
Treatment room
Outdoor Boma for dining
Gift shop and wine cellar, guests from either lodge are welcome
Rock Lodge
Outdoor pool
Fully equipped gym and Aroma Boma spa
A variety of indoor and outdoor dining
Relaxation areas with panoramic views of the bush
Children of all ages welcome at Rock Lodge
Cub's Club Activities available at no extra cost
Cliff Lodge
Outdoor pool
Private gym
Spa treatment room
On exclusive basis with private chef
Private vehicle for game drives
---
Prices & Service
Price upon request
What's included
What's included
Your accommodation at one of our beautiful lodges
All meals served in a variety of locations around the lodges
All beverages including a top quality wine list and fine champagne
Twice daily game drives
A daily walking safari (subject to favourable weather conditions)
A fully equipped gymnasium situated at Rock, Cliff and Safari Lodges
Lounges at each lodge equipped with DVDs, CDs and a small library
Laundry service (no dry cleaning available)
Business facilities (details available on request)
Complimentary wireless available in all guest rooms and public areas
An observatory, perfect for star gazing
Informative talks on flora, fauna and conservation that can be organised on request for both adults and children
A wine cellar at Safari Lodge with an outdoor dining area for up to six guests
Local telephone calls
The contents of your mini bar
Available on request (not included in individual or exclusive use rates)
Flights between Johannesburg and Ulusaba's private airstrip
Road and air transfers between other airports and lodges
Aroma Boma beauty treatments at Rock Lodge and Safari Lodge (please ask for rates)
Wedding packages – refer to separate rate sheet
Scenic helicopter flights over the bush to view spectacular sights such as God's Window and the Blyde River Canyon – the world's 3rd deepest canyon
Tours to the local community
Private game drives (subject to availability)
Photocopying, telephone, fax, email facilities and gift shop purchases
---
Location
Ulusaba Private Game Reserve is located in the western sector of the Sabi Sand Reserve close to Kruger National Park which is in the Mpumalanga province of South Africa.
Ulusaba is approximately a 1 hour and 20 minute flight from the international airport in Johannesburg (OR Tambo International) flying by twin-engine aircraft, or 30 minutes from Kruger Mpumalanga International Airport (KMIA). We have our own private airstrip and there are daily scheduled and charter flights available. Get a window seat - the view's terrific! You can also come by road too from KMIA, which will take about 2 hours.
---
Infos/Activities
Excursions
If you want to spend some time soaking up the environment and wildlife, scoot away for the day for one of our scenic tours.
Elephant Whispers
Get up close and personal with these magnificent creatures. This experience allows you to touch, exchange trunk greetings and offer tasty treats to elephants in Hazyview on the banks of the Sabie River. We welcome children of all ages during the excursions (under adult supervision). For the Elephant Ride experience kids have to be at least 4 years old.
Elephant Interaction
Experience the thrill of being close to these magnificent creatures and witness their intelligence, their compassionate nature and sheer delight interacting with their human counterparts. The interaction with the elephant offers you the opportunity to touch the elephant, exchange trunk greetings and offer tasty treats. Experienced elephant handlers share their in-depth knowledge of fascinating elephant behaviour.
Interaction and elephant ride
For a memorable hour, guests have the chance to interact with these enormous creatures – handing out pellets and touching the varying textures of their trunk, tongue, skin and feet. After the interaction, saddle-up and set off into the African bush on the back of the elephant. Enjoy a different perspective while embarking on a journey that was once a privilege reserved only for kings!
Interaction with Elephant Ride and Lunch at Hippo Hollow
After your interaction and elephant ride, enjoy a delicious lunch at Hippo Hollow Country Estate.
Ultimate Elephant Experience
On arrival your hosts, the elephant, extend a warm welcome to you! Experience the pleasure of interacting with these amazing creatures and learn about their important role as wildlife ambassadors for the African elephant. Saddle-up and set off into the African bush on the back of the elephant for a wonderful view of our surroundings. During the ride you are able to stop at any time to experience walking with the elephant too. This allows you to get great photographs of the elephant in the bush and interacting with their handlers. The privilege of dining with these large mammals will become a reality, as a delicious picnic is spread out before you as you watch the elephant cavorting in the dam and enjoying their mud bath.
Canyons, Cultures, Contrasts – Panorama Discoverer
A day out on the famed "Panorama Route" along the Drakensberg Escarpment: this tour features visits to the Victorian Town of Pilgrims Rest, the infamous Robber's Grave, Blyde River Canyon, The Three Rondavels, God's Window, Bourke's Luck Potholes and Lisbon Waterfalls. You'll get up close and personal with some of the region's natural beauty, and we'll tell you about the history of the area's hardy pioneers. Lunch is enjoyed at Harries Original Pancake Restaurant in Graskop, where sweet, freshly prepared, pancakes and fresh salads and other country fare are served. This is a full day excursion.
Cascades and Canyons Spectacular
Take an exhilarating helicopter flight that swoops over deep and mysterious gorges and through lush valleys bursting with vegetation and colour. Linger above cascading waterfalls for some brilliant photo opportunities. The flight will continue to God's Window, which offers awesome panoramic views of the bushveld below. Then it's on to the fascinating and dramatic rock formations of the 1000-metre-deep, 30-kilometre long Blyde River Canyon, the third deepest and greenest canyon in the world. You will have a bird's eye view of the curious Three Rondavels! We will then land at a site with magnificent views of the Mpumalanga Lowveld, while you indulge into a delicious picnic.
What's the weather like?
The landscape changes with every season, so each visit will give you a different perspective on the African Bush. In spring and summer (October to April) the temperature averages 34°C/93°F. The days are glorious, the vegetation lush and the nights pleasantly warm. During autumn and winter (May to September) the days are moderately warm and sunny with an average temperature of 26°C/79°F, while the nights are cool and crisp.