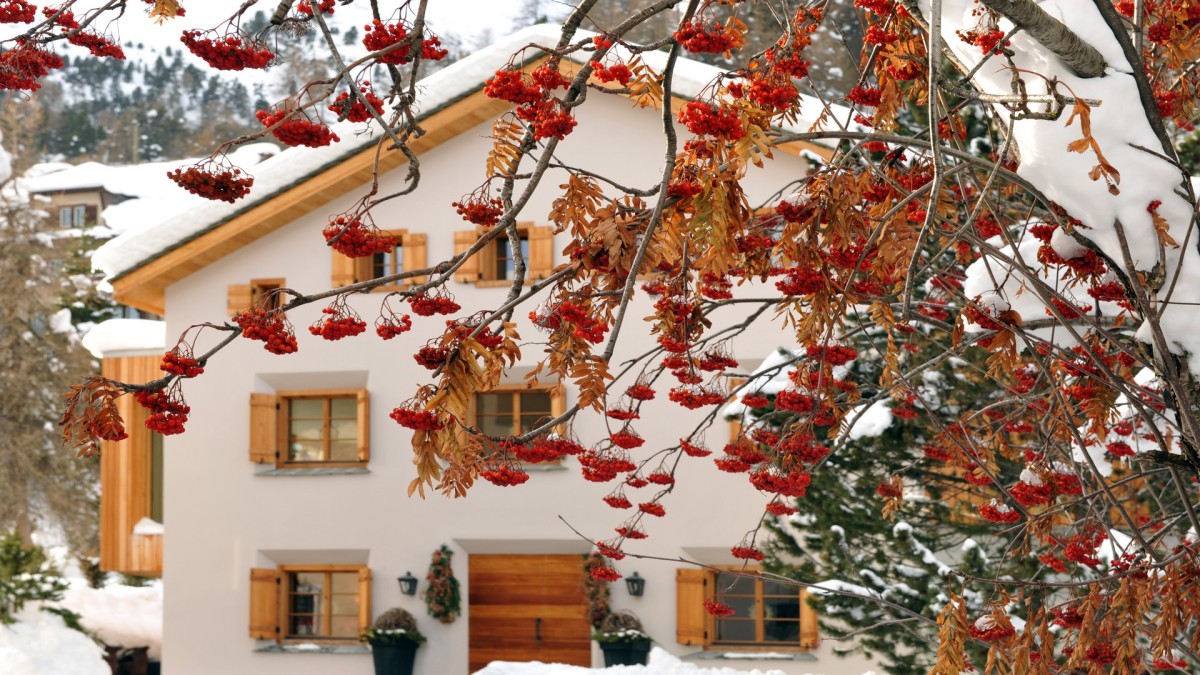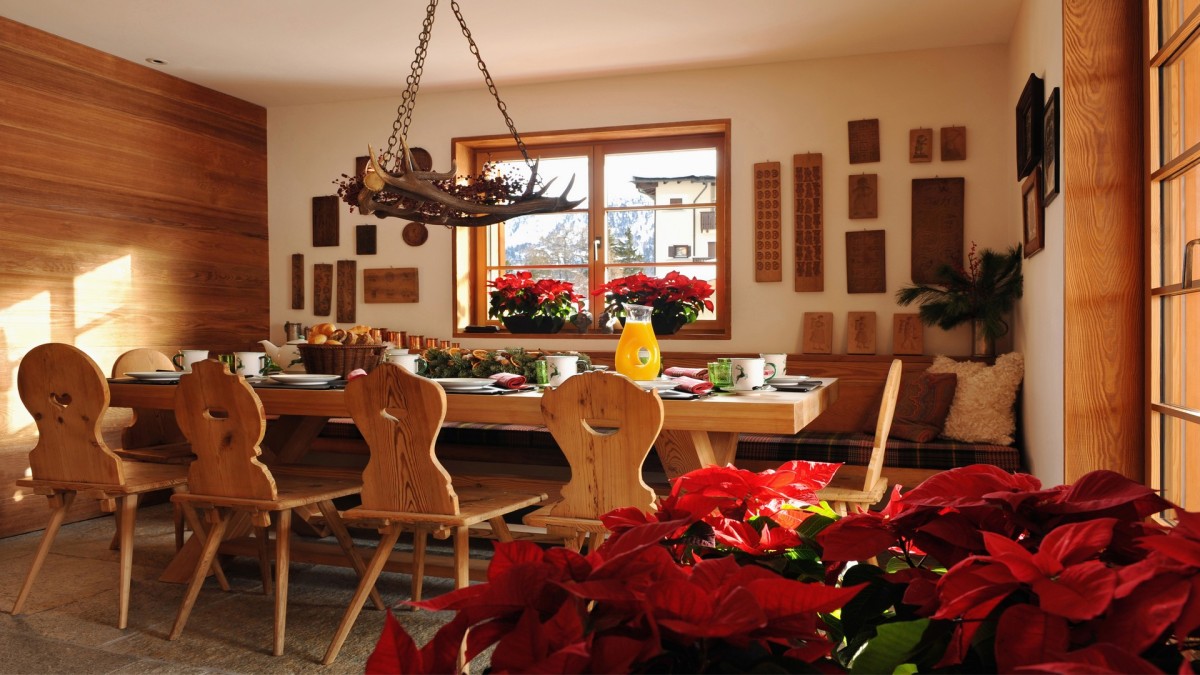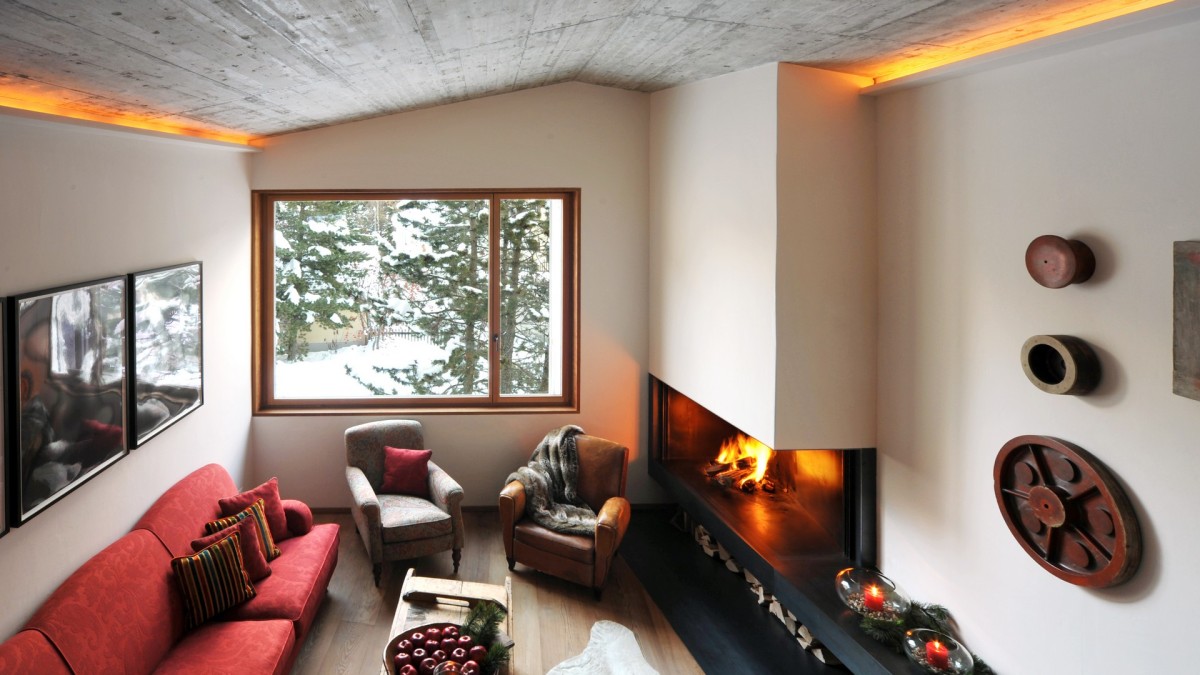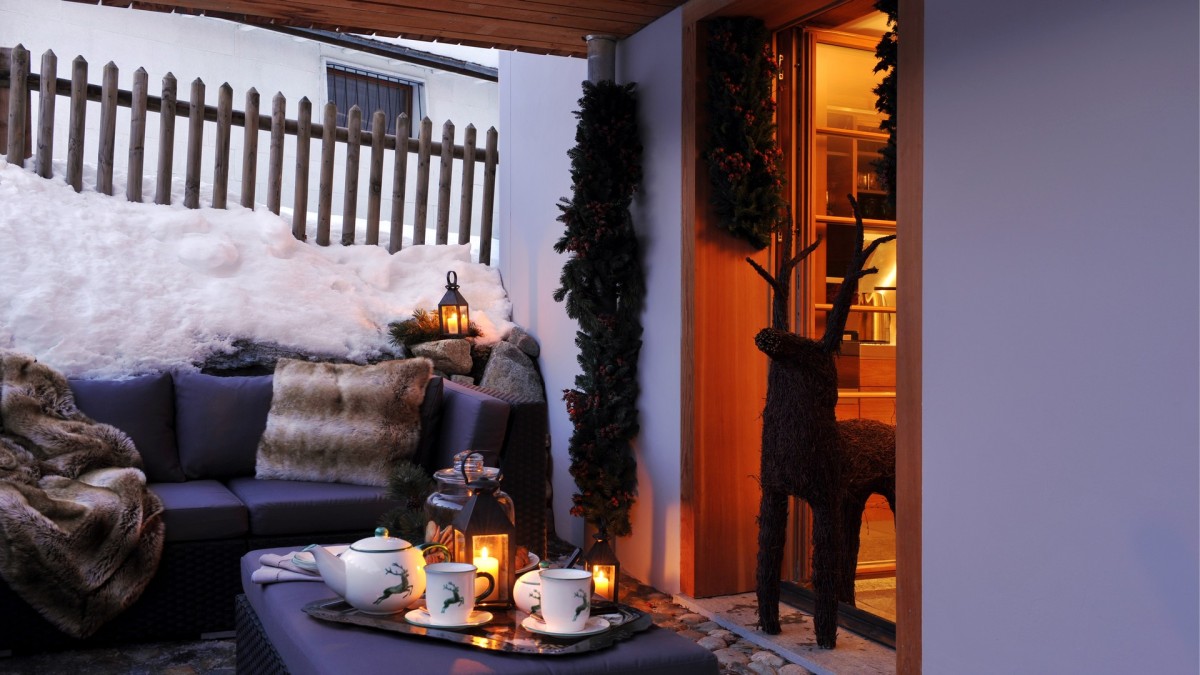 Chalet Chesetta
/
St Moritz
The property is no longer available with Finest Holidays.
Bedrooms:
7
Bathrooms:
6
Sleeps:
12
Living Area:
464 m2

Sauna

Hammam

Gym

Cinema

Fireplace
---
Description
Tucked away from any noise and traffic and facing south, the exclusive Chalet Chesetta in Silvaplana - around 3km to St Moritz - was re-built to the highest standard in 2008 on the site of the former village blacksmiths. Every one of the 7 bedrooms has a view and is luxuriously appointed, including flat-screen TV and iPod-Docks. Deep Superba mattresses are topped with finest down duvets, a choice of pillows and soft Egyptian cotton sheets. Bathrooms have been laid out for pure indulgence. Rain showers and/or extra deep bathtubs invite you to relax sore muscles amidst an array of exclusive Miller Harris beauty products.

Chesetta's interior is modern, yet sumptuous and elegant, but not the slightest bit stuffy. Meticulous attention was paid to every detail. Fabrics and upholstery are of the highest quality using Etro fabrics throughout. Deep, comfortable sofas and local antiques, gathered over a generation, together with a collection of contemporary art, sit against a backdrop of old wood and granite. The china is hand painted, the napkins linen and cutlery bespoke. Lighting throughout was designed by Rob Clift, allowing you to create the right mood on a snowed-in winters night.

The luxury holiday chalet comprises effectively two separate houses (2 + 5 bedrooms) interconnected at the lower ground floor. It is thus an ideal retreat for an extended family or group of friends, traveling together, but wishing for some individual privacy. In terms of configuration there is plenty of room to relax or entertain. Both living rooms are stunning, generous and have large wood burning open fireplace.
The live-in kitchen seats 12 and the dining room up to 16. The chalet provides a fully stocked playroom which also serves as a home cinema with Bose® surround sound and an extensive library of films and games. A gym is equipped with the latest equipment and a steam room/sauna to relax. Chesetta offers every conceivable mod-con including individually controllable under-floor heating, wireless broadband, PC, printer and satellite TV.
Children of all ages are our VIPs and the chalet was conceived and built with them and their families in mind. For the older ones we have gadgets such as a Nintendo Wii, movies and games. The youngest will find a fully stocked playroom with LEGO, trains and toys. Additionally there are plenty of board games for the whole family to play and of course a library of DVDs. Our staff love children and are happy to include them on a cold winters day.
Though Chesetta is located in the centre of the village there is no through traffic making our location extremely safe. The garden borders on the village green and it's fabulous south-facing playground. It is a perfect spot for little ones to sledge, dig and entertain themselves while you are sitting in the living room, watching and sipping a warm cup of tea.
---
Features
Sleeps 12
7 Bedrooms
6 Bathrooms
2 Living areas
2 Fireplaces
Dining Room
Live-in kitchen
Underfloor heating
Bose music system
SAT-TV (Sky)
Flat screens
iPod-Dockingstations
Home cinema
Fully stocked playroom
Wireless broadband
PC and printer
Gym
Sauna/Steam Room


---
Prices & Service
Price upon request
What's included
A truly bespoke service

Once you have arrived there isn't much you will need to worry about. The team will endeavour to make your stay with us a memorable as possible. They speak English, German, Italian and Russian, and with years of experience know the area well. We will be in touch with you some weeks in advance, to make sure your favourite foods and wine are stocked before your arrival. At Chesetta they prepare the meals you like and enjoy – be it sushi in front of the fire, a club sandwich in the kitchen or a more formal four-course dinner with friends.Our staff is local and can assist you with almost anything.

The team have ski passes waiting for you at the breakfast table, take you to hire skies, advise you on the best mountain hut, and help with reservations. They work with the prestigious Suvretta Ski School to provide highly experienced, private ski instructors or a place for your children in ski school.
We can also arrange for something more adventurous such as heli-skiing, a day on snow mobiles, dog sledding or a romantic excursion in a horse-drawn sleigh into the Val Fex. We know who to call and where to go.

Daily in-house massage and yoga sessions can be arranged. We have a driver available to pick you up at the airport and during your stay he can be on 24 hour stand-by or called as needed.
This service is based on a week-long stay and services may be tailored to your exact requirements during the booking process. Exact services included with each booking will be listed on the Booking Confirmation.
---
Location
The luxuriously appointed Chesetta lies in the centre of the charming, south-facing village of Silvaplana. Three kilometres from glamorous St Moritz
Distances to airports
Engadin St Moritz-Samedan (SMV): 7,5km
Bergamo (BGY): 155km
Innsbruck (INN): 185km
Milan Malpensa (MPX): 190km
Zurich (ZHR): 240km
---
Infos/Activities
St Moritz is one of the world's most famous holiday resorts. Chic, elegant, exclusive - with a cosmopolitan ambiance - it is located at 1,856 metres above sea level in the middle of the Upper Engadin lake landscape. The dry, sparkling "champagne climate" is legendary and the celebrated St Moritz sun shines for an average of more than 300 days a year. Feel the sun on your face and the powder under your feet the whole day long! For the region can lay claim to 350 km (217 miles) of ski pistes. Thanks to its altitude of between 1,800 and 3,303 metres, snow is guaranteed. The picturesque village, with its remarkable character and exquisite clientele, is the most exclusive resort for luxury winter holidays.
St Moritz is all you expect and more! As an international symbol of quality, even whispering "St. Moritz" epitomizes style, elegance and class. Moreover, the highly modern ski lifts ensure a minimum of waiting time and a maximum of efficiency in a region that is renowned for its variety – after all, it was here that winter tourism was born almost 150 years ago. Carving paradises, freeride slopes, spacious nursery slopes and a glacier downhill run lure snow sport aficionados in every direction.
When it comes to snow, St Moritz and the Engadin terrain have it all. Corviglia, Corvatsch and Diavolezza are synonymous for awe-inspiring experiences on skis. You'll find almost everything in Switzerland's largest snowsport region, from extensive, well-known areas with a wide range of offers to smaller, family-friendly, village skilifts. Not forgetting the numerous panorama restaurants, ski huts and snowbars, all bursting with ambiance and promising lively après-ski fun.
Every winter the picture-perfect Alpine village St Moritz hosts the "White Turf" horse race on the frozen St Moritz Lake attended by the international Upper class.