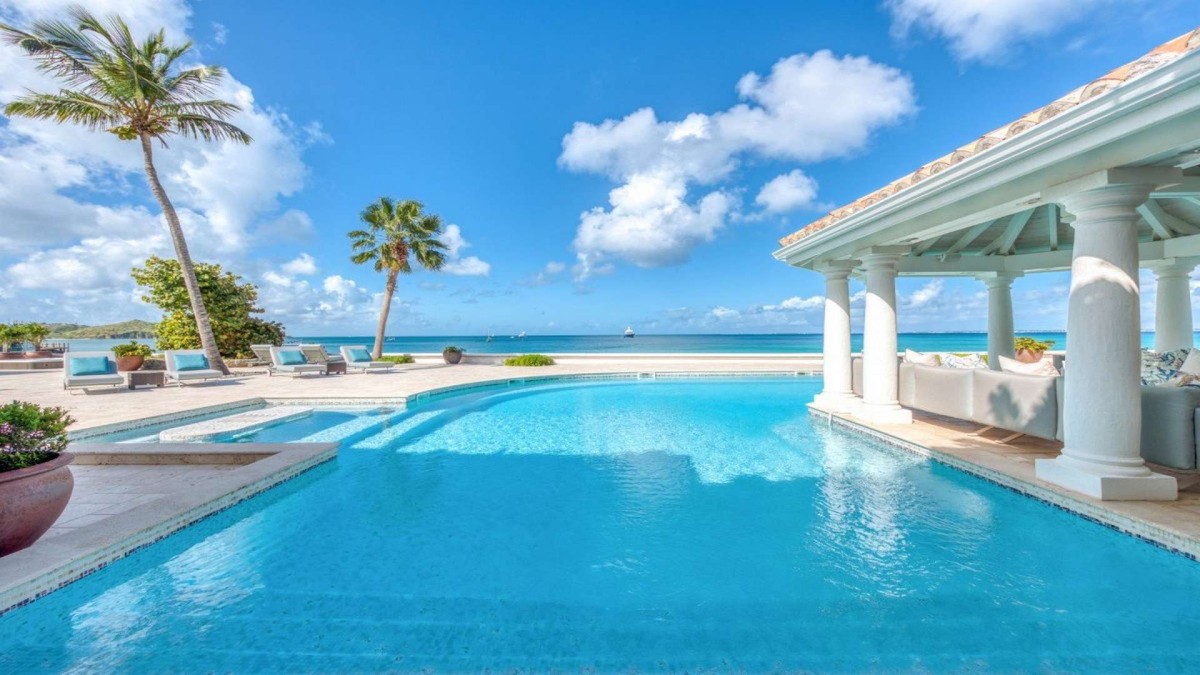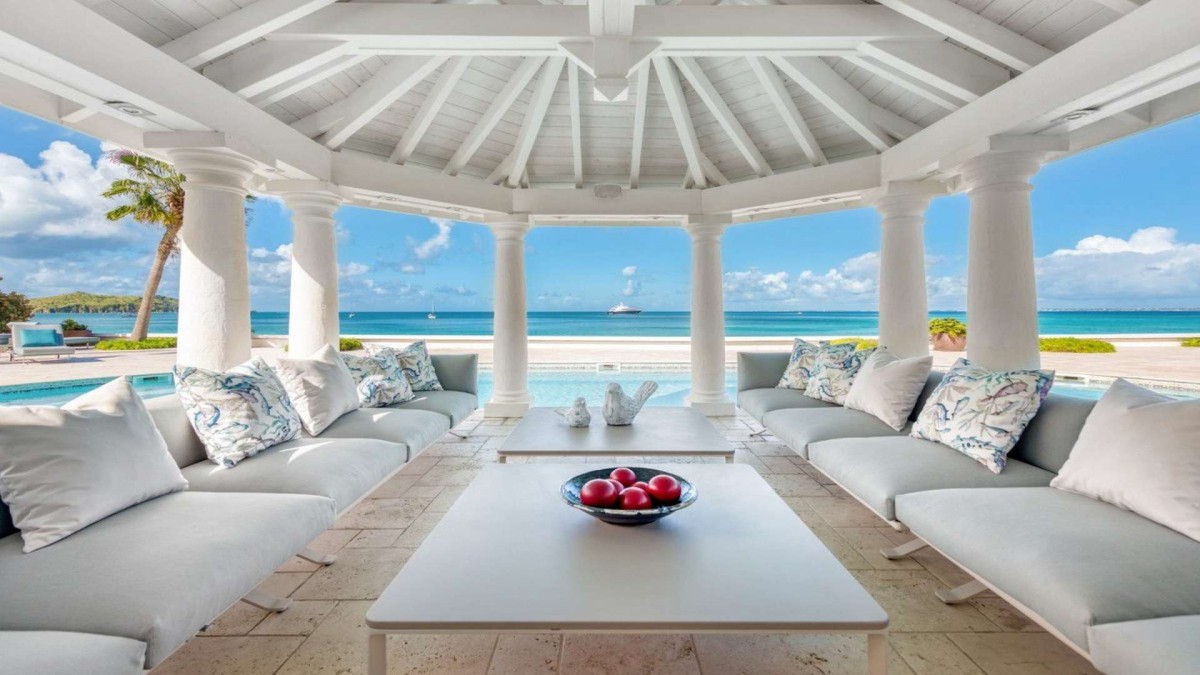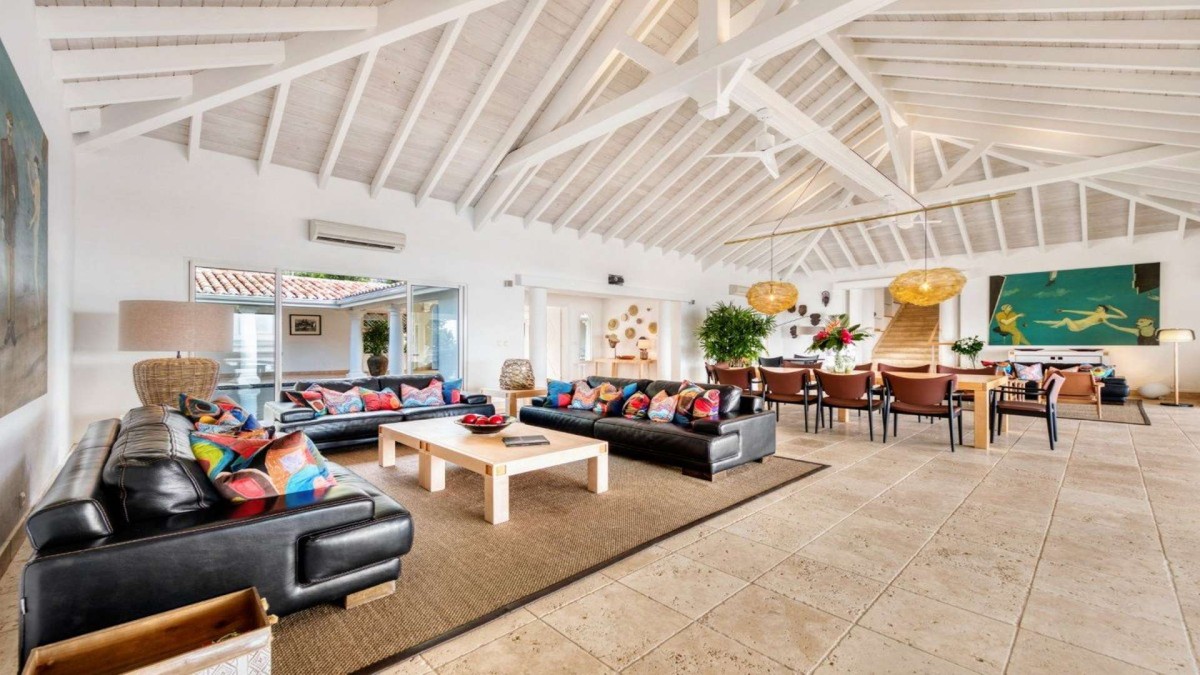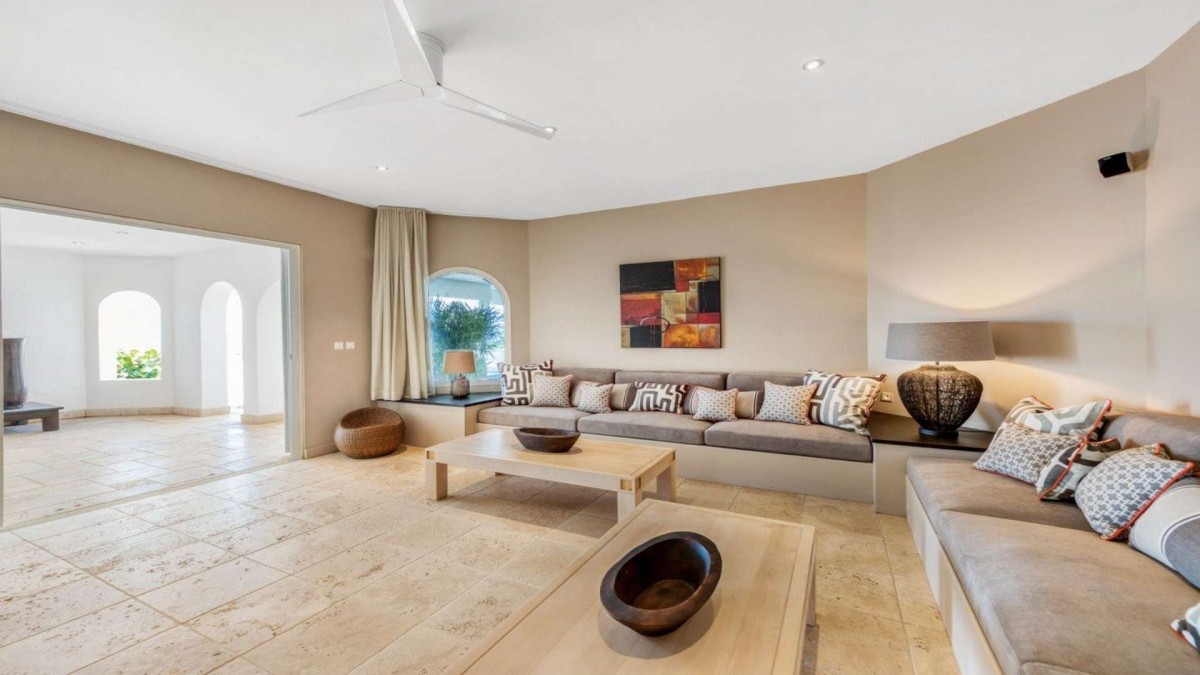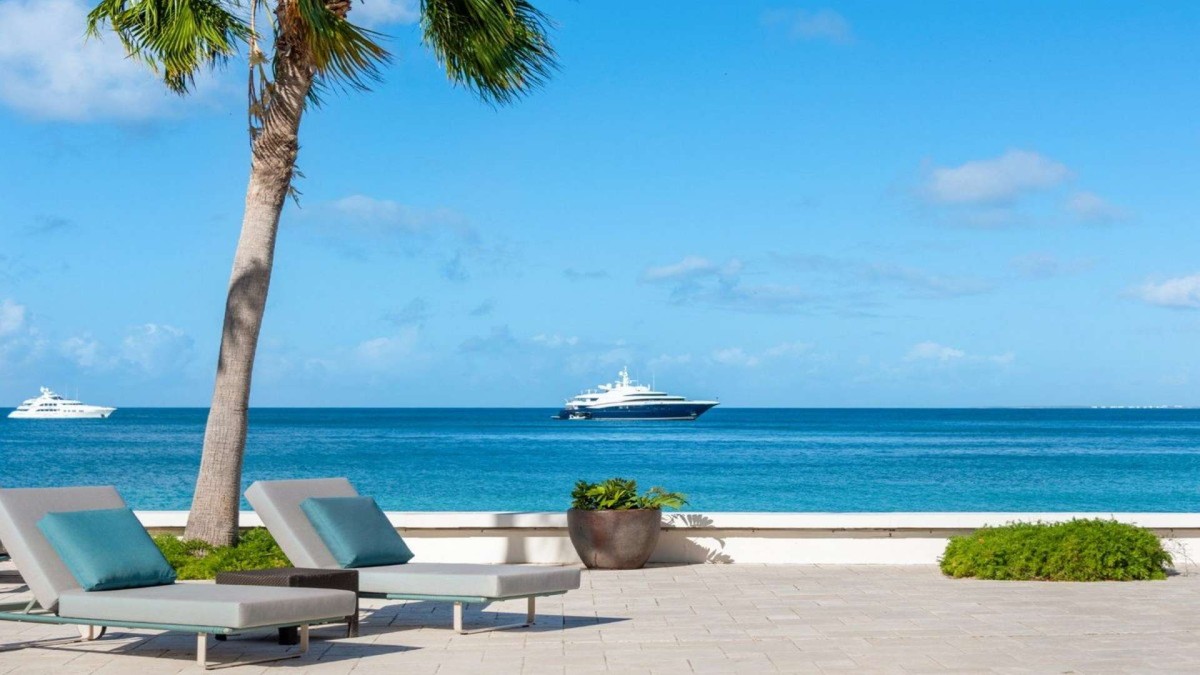 Petit Plage 5
/
Grand Case
Bedrooms:
6
Bathrooms:
7
Sleeps:
12
Pool:
1

Pool

Hot tub

Cinema
---
Description
The contemporary decor of Petit Plage 5 makes this gorgeous and spacious fully air-conditioned 5+1-Bedroom beach front villa a unique place for a wonderful vacation. The villa is a technology aficionado's dream with a film projector in living room, plasma TV in each bedrooms and in the gourmet kitchen, satellite TV, media-room with large plasma TV.

The outdoor lanai is second to none with a huge swim around pool with beach entry along with a Jacuzzi. Located on Petite Plage, a quiet crystal clear water and white sandy beach on the Northern part of Grand Case village. The villa offers a convenient location to the gourmet capital of St. Martin allowing each guest to partake in an epicurean adventure. As a final aperitif, the villa offers some of the most scenic sunsets around.

Bedrooms/Bathrooms
All five bedrooms feature king size beds, large plasma TV, Dvd, Satellite, dressing, private bathrooms with showers (Bath Tubs in two bathrooms), air conditioning & ceiling fans. An air conditioned bedroom studio which feature twin beds and a bathroom is at the guests disposal to accomodate, staff, nanny or young adults .
---
Features
Sleeps 12
A/C - Bedrooms
A/C - Kitchen
A/C - Living Area
CD Player
Child Friendly
Dishwasher
Dryer
DVD Player
Flat Screen TV
Gated Property
Gazebo
Generator
High Speed Internet
Ice Machine
Jacuzzi
Media Room
Outdoor speakers
Phone
Pool - Heated
Safe
Satellite TV
Secured Parking
VCR
View: Anguilla
View: OceanView: Sunset
Washer


---
Prices & Service
Price upon request
What's included
Staff: Caretaker. Gardener. Housekeeper. Pool Person
This service is based on a week-long stay and services may be tailored to your exact requirements during the booking process. Exact services included with each booking will be listed on the Booking Confirmation.
---
Infos/Activities
St. Martin is one of the smallest sea islands divided between two nations. The main cities are Philipsburg (Dutch side) and Marigot (French side). If you appreciate gourmet food, world class duty free shopping, vibrant nightlife, pristine beaches, year-round warm climate and a cosmopolitan atmosphere with a Caribbean twist, Sint Maarten - Saint Martin is for you! There is the delightfulness and soberness of the Dutch on one side, the savoir-faire of the French on the other, and the blending of both with exotic native heritage. Add dozens of beaches and lagoons, luxury hotels, elegant villas, and over 300 restaurants and you may understand why St. Martin is the most visited of all the Leewards.
All the great chefs, European, American, or Asian vie to compete in this gourmet capital of the Caribbean, creating cuisines equal to the best of Paris or New York. Shopping on the island is duty free and casinos, discos and night clubs stay open till dawn. Jumbo jets from world centers land here and charters allow visits to the smaller Leewards. There is something to satisfy every taste on St. Martin. Discover our luxury collection of villas on St. Martin. Not all are published, just get in touch with Finest Holidays and let us know what are you looking for.
Dining: St. Martin is perhaps most famous for its restaurants and the elegance of its cuisine. The St. Martinois take a deserved pride in their cooking, which approaches something of an art form here. For dinner at most of the more fashionable dining spots, reservations are definitely recommended.
Duty-Free Shopping: One of the great attractions of the island has been the duty-free shopping available on both sides of the island for luxury items from all over the world.
Beaches: Baie longue, two unspoiled beaches, relatively deserted except for a few intrepid surfers.
The Bay of Grand Case: The best restaurants of the island are located by the Bay of Grand Case. This is a place where you can get a good meal and also have a swim.
Friar's Bay: faces the island of Anguilla. Well protected from the swells, this beach is a local favourite.
Golf: The one 18-hole golf course on the island is located on the Dutch side of St. Maarten nearby at Mullet Bay. The course is open to all visitors
Diving: Visibility in the waters around the island typically extends for about 100 feet and sometimes can even reach up to 200 feet. The coral reefs offer a wide variety of sea life, and just off the coast of St. Maarten in the Great Bay lies the wreck of an English battleship dating back to 1801.
Surfing- Beaches: Wilderness: regular reef wave. A must. Mullet bay: Most extreme beach break. Great.
Windsurfing: From beginner to expert funboarder, the East coast of the island exposed to the trade winds offers year-round fun for everyone, with relative safety. The medium regular winds are of force 3 to 4.
Kite Surfing: Kites are to be found on Orient Bay and le Galion beaches.
Sailing: The attraction of sailing here lies in following the various jagged coasts with their dream beaches hidden in secret coves and in meandering through small islands or coral reefs emerging from the transparent water.
Deep-sea fishing: Saint Martin is an absolute must for deep-sea fishing as the home of two major tournaments, The "Marlin's Cup" and the " Saint Martin Bill Fish Tournament ".
Treetop Adventure Park: An exhilarating traverse course and variety of zip-lines suspended high above a private forest reserve soaring between 200 year old mango and mahagony trees.
Hiking: For those who want to experience the natural beauty of the island on foot, there are 25 miles of clearly defined footpaths running through the mountains and along the shore, revealing some truly spectacular panoramas.
Horseback Riding: The Coralita Beach Resort operates a small stable and rents out horses for romantic rides along the beach.
Bayside Riding Club: Ride along St. MArtin's most beautiful bay. One and a half miles of white sand beach and scenic trails wander through the Island's Nature Marine Reserve.
Tennis: Tennis remains one of the favorite pastimes in St. Martin, and there are more than 70 courts over the whole island.