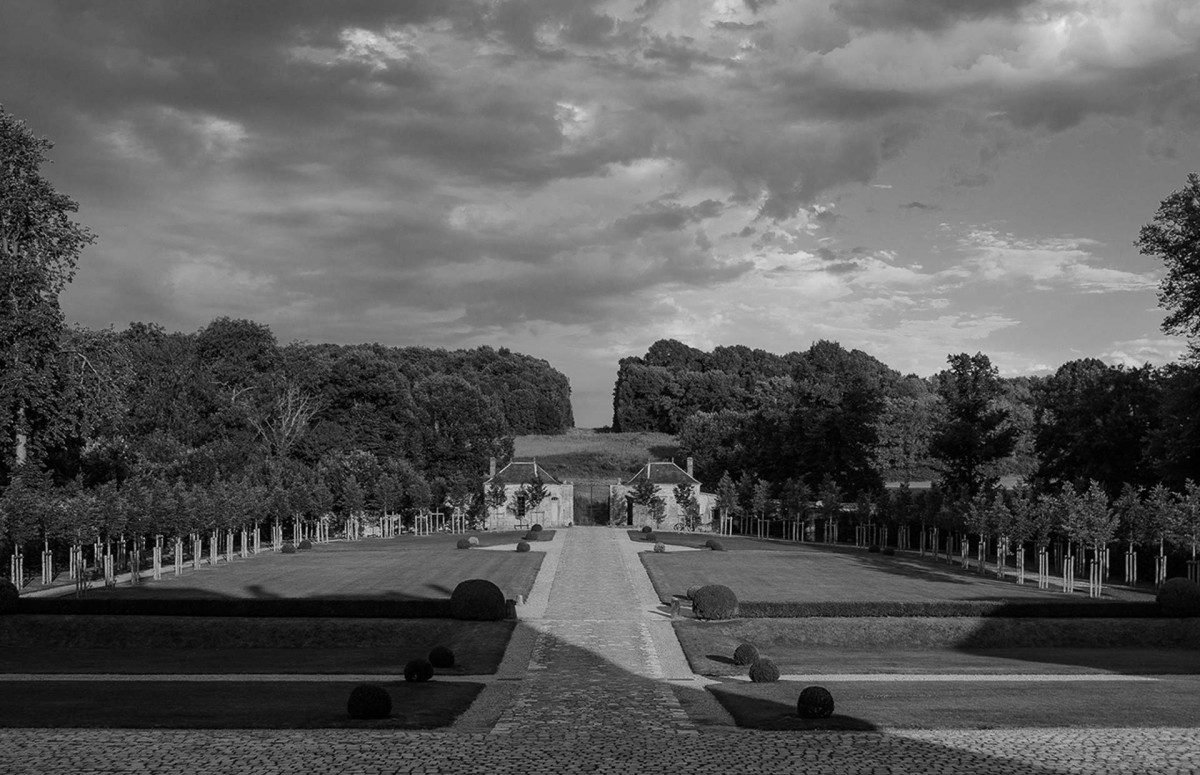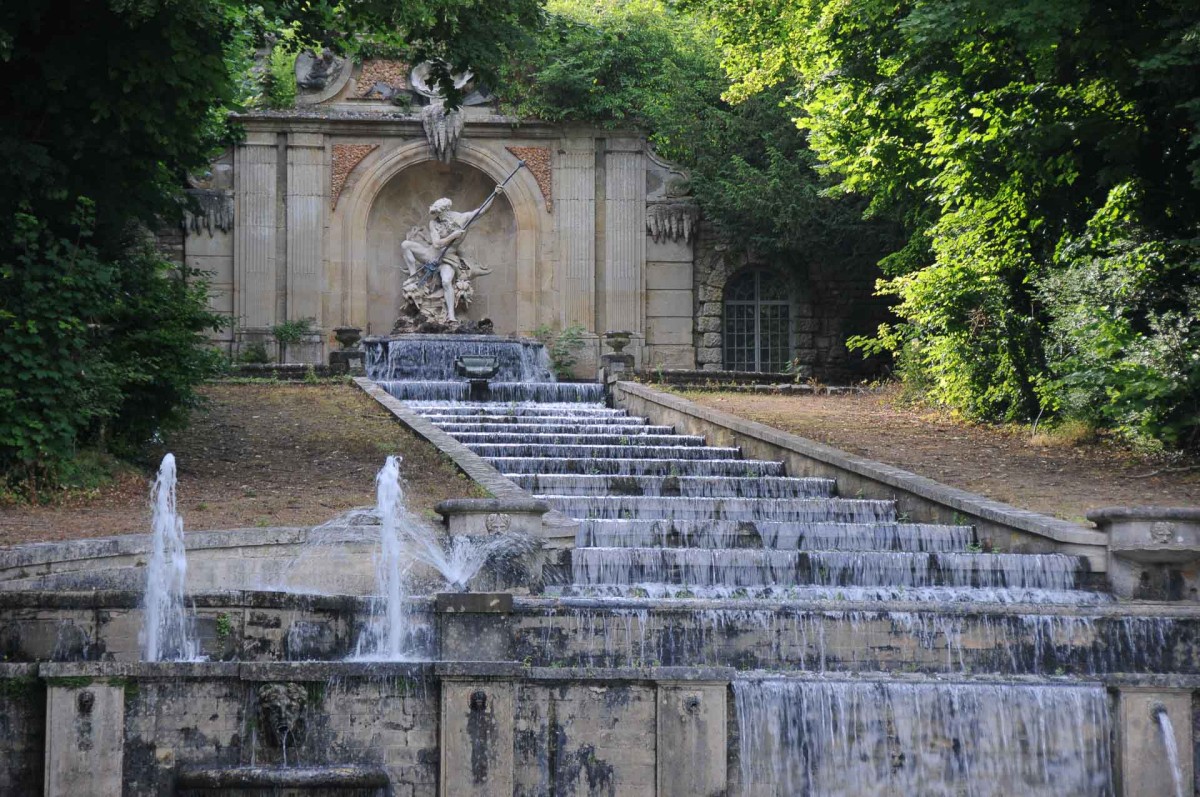 Chateau Villette
/
Park Vexin
Bedrooms:
14
Bathrooms:
15
Sleeps:
27
Pool:
1

Pool
---
Description
Romantic wedding venue
As one of the most important historic castles in France, Château de Villette is both simple and magnificent: the large octagonal salon in white and blue, the elegant dining room with its original 17th century buffet carved in stone, the magnificent wooden panelling decorated with ornaments by François Boucher, one of the most important French Rococo painters and a favourite of the Marquise de Pompadour, and the limestone entrance hall, all fully reflect the style preferred at the time of construction - the classicist Baroque.

Located just 40 minutes from the magnificent boulevard of the French capital, the Champs-Élysées, the château de Condécourt (Département Val-d'Oise/Ile-de-France region) was included by the government in 1942 in the list of "Monuments historique", historically significant buildings. The architect of Château de Villette was François Mansart, an ancestor of Jules Hardouin-Mansart, court architect of Louis XIV's "Sun King". In addition to his work as site manager of the Château de Versailles and the Grand Trianon pleasure palace situated in the park of Versailles, Hardouin-Mansart completed the work on Château de Villette.

The Château de Villette has seven luxury suites in the main building of the château and seven suites in the wing, all with en-suite bathrooms.
They were all designed by Jacques Garcia - known for his penchant for opulence and outstanding materials - one of the most renowned interior designers in the world. The extravagant interiors are a tribute to the taste of Louis XV and have been furnished with the finest furniture and objects of art, which are in no way inferior to those in a museum. Each piece of art comes from Sotheby's or Christie's and in some cases is even of royal origin.

There is a professional gourmet kitchen with first-class and state-of-the-art equipment, as well as two service kitchens, a gym, a billiard room and a banquet hall. In addition to wireless internet connection, a telephone system is accessible from every room. Among the numerous outbuildings, including, as with any castle in the strict Catholic French kingdom, a spacious chapel with adjoining reception room, there are also stables and a greenhouse, also a must at the time. After all, Voltaire had demanded in his writings a return to simple life and nature!

Nestled in a 75-hectare wooded park with a spectacular garden, Château de Villette embodies the form of elegance and luxury, that certain something that is generally known as the expression of the French way of life, "L'art de vivre". The Baroque garden, which is strictly geometrical, with a central axis, was designed by André Le Nôtre.

It extends behind the castle with two rectangular lakes filled with swans, ducks, birds and fish, the spectacular cascade and a fountain - not unlike that of Marly Castle - overlooked by the god of the seas, Neptune. As Le Nôtre was also working on the conception of the gardens of Versailles at the same time, Château de Villette is often referred to as "Le Petit Versailles".

The private and peaceful grounds offer guests of the Château numerous outdoor activities, including hunting, cycling and jogging in these magnificent surroundings. There is also a swimming pool and tennis court.
Historically, the 18th century is considered the heyday of Château de Villette. The owners at the time, a well-known salonnière and her noble husband, invited leading intellectuals such as Thomas Jefferson, Benjamin Franklin and Thomas Paine to the Château de Villette.

In modern times, Château de Villette has been the refuge of many celebrities such as John Travolta, Tom Cruise and Lenny Kravitz. The château was a source of inspiration for Dan Brown, who was working on his successful novel "Da Vinci Code" during his stay at Château de Villette; on the occasion of the filming, the château served as one of the film locations.

Just three quarters of an hour from Château de Villette is Giverny, home of the most famous of all impressionists. Visit Claude Monet's house and garden. His studio was opened to the public in 1980, and the two magnificent gardens with their water lily ponds, created by the painter himself, are open from April to the end of October. Enjoy a café with a Tarte des Poires in the garden surrounded by climbing roses, poppies, weeping willows and the famous wisteria-covered Japanese bridge.

Before returning to the magnificent idyll of Château de Villette, you should definitely stop for dinner at "Le Jardin des Plumes". The restaurant is located in an Anglo-Norman villa in Giverny and holds a Michelin star.
The Château de Villette can be rented with 7 suites or 14 suites.
---
Features
Sleeps 27
7 luxury suites in main chateau
7 luxury suites in the wing
Wedding venue
Corporate retreat
Library
Swimming pool
Safe
TV
Air-conditioning
Billiard room
Banquet Hall
Professional gourmet cuisine
2 service kitchens
Telephone system
Wireless internet connection
Chapel with adjoining reception room
Gym
Max capacity for events outside: unlimited. Inside 120
---
Prices & Service
Price upon request
What's included
Booking privce includes:
24/7 Concierge Service
Housekeeping
This service is based on a week-long stay and services may be tailored to your exact requirements during the booking process. Exact services included with each booking will be listed on the Booking Confirmation.
---
Location
Chateau Villette is within 30 to 40 minutes easy driving distance to Paris, Versailles, Maison de Van Gogh at Auvers Sur-Oise, Chateau Chantilly, and Vaux le Vicomte.

There are also five golf courses within 10 to 15 minutes drive from the chateau. Chateau Villette is inside the Regional Nature Park Vexin with activities such as biking, hiking, horseback riding, hunting, fishing, tennis, and swimming.
---
Infos/Activities
Château de Villette, located within the Vexin Regional Nature Park, can be reached in about 40 minutes by car from Paris. The Vexin Regional Nature Park - as the Château de Villette itself - offers numerous possibilities for sporting activities: Cycling, hiking, horse riding, hunting, fishing, tennis and swimming. There are also five golf courses about 10 to 15 minutes drive from the château.
Giverny, former home of famous impressionist painter Claude Monet, is a 45 minutes drive from Château de Villette. The gardens can be visited from April to the end of October. Giverny also has a Michelin star restaurant if you wish to dine before returning to Château de Villette.
Auvers-sur-Oise, last residence of Vincent Van Gogh, can be reached in 30 minutes by car.
The two world-famous châteaux, Château de Chantilly and Château Vaux-le-Vicomte, are about 50 minutes or 95 minutes respectively by car.