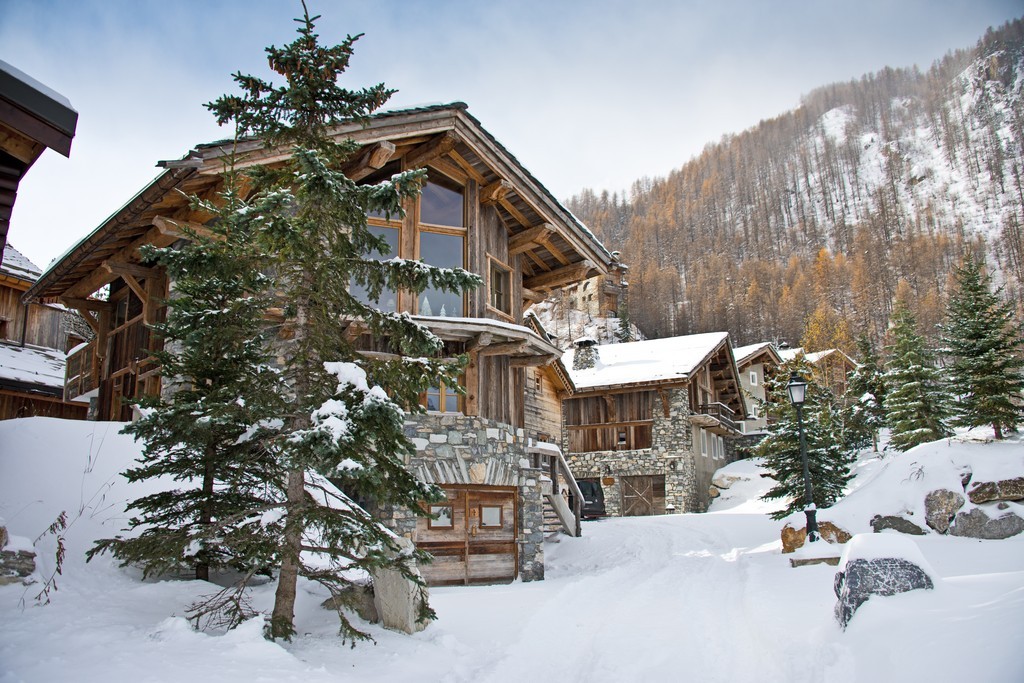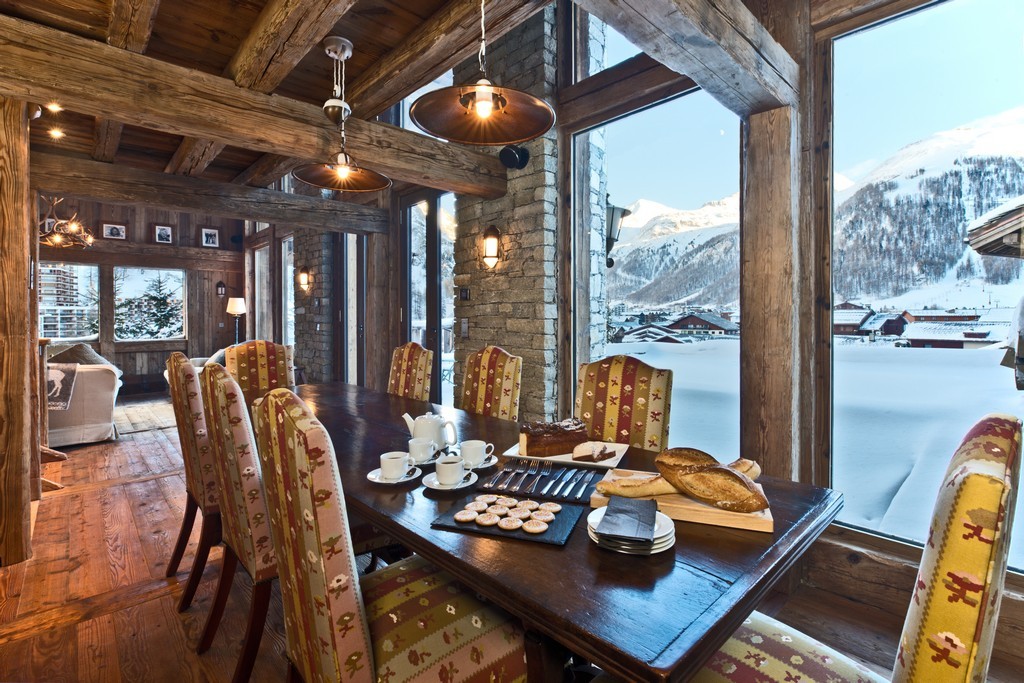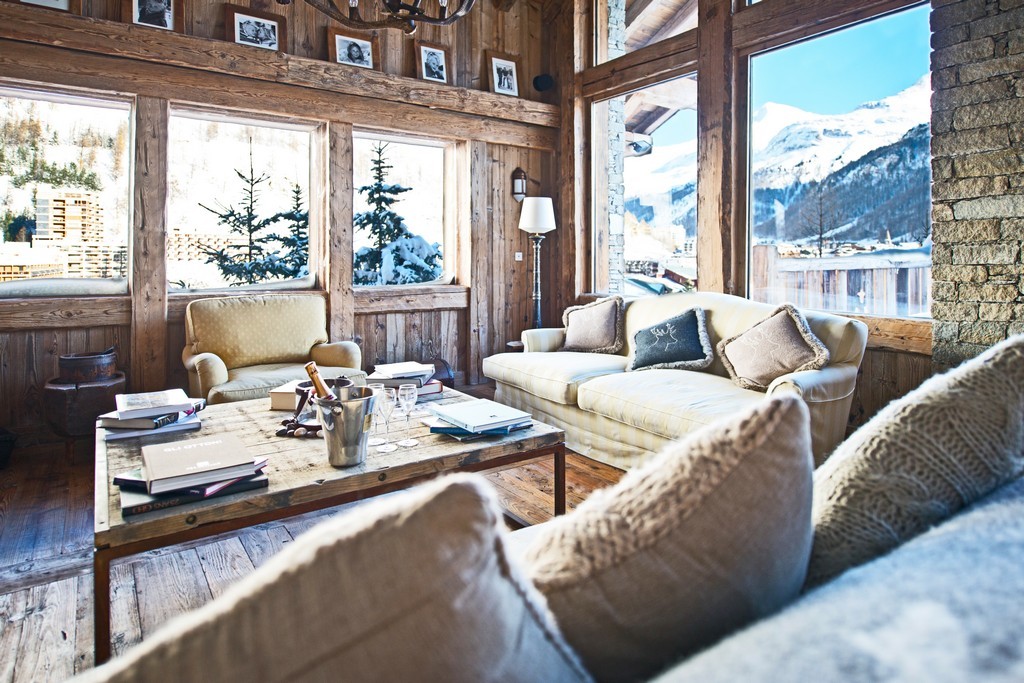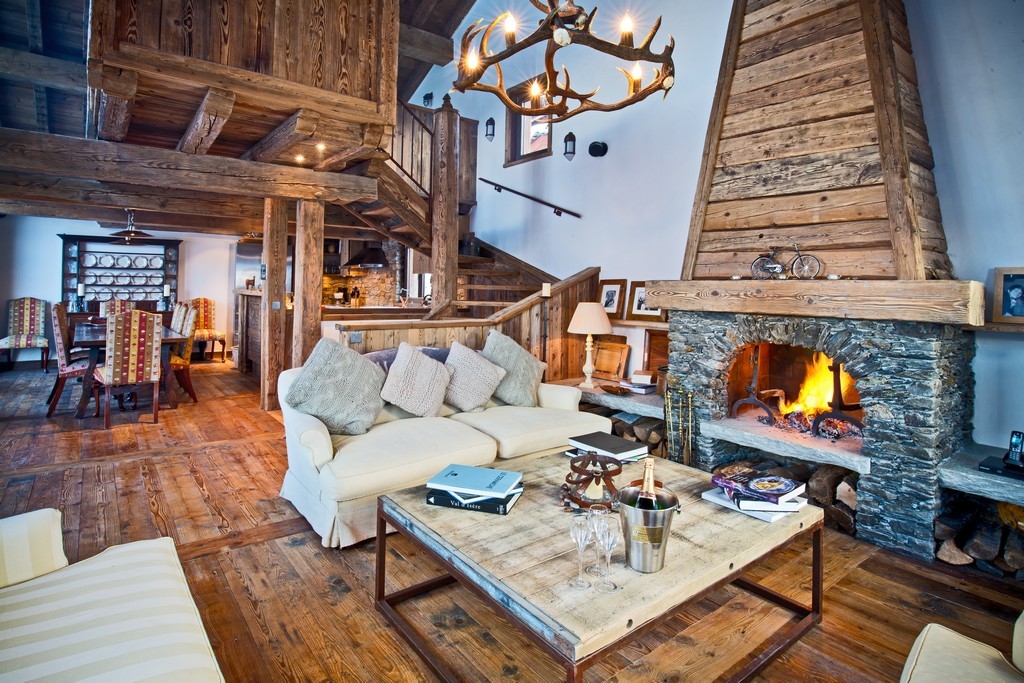 Chalet Amourette
/
Val d'Isère
From 9,750 EUR to 26,000 EUR/week
Bedrooms:
4
Bathrooms:
4
Sleeps:
8
Living Area:
257 m2

Hot tub

Spa

Hammam

Gym

Fireplace
Catered
---
Description
Catered and Self-Catered Chalet
Chalet Amourette is a beautiful freestanding chalet located in the exclusive Le Petit Alaska, a small and exclusive residence made up of just eight spacious and luxurious chalets situated in a prime location in central Val d'Isère. Designed by an impressive team of architects, the chalet is inspired by Savoyard architecture and blends perfectly in the old village of Val d'Isère.
The chalet has been carefully designed to make the most of the fabulous views from its location perched at the top of the estate. The large windows in the open plan living room and two of the four bedrooms ensure that guests can enjoy the stunning mountain scenery. Accommodation is spread over three levels in Chalet Amourette.
All of the four bedrooms - and the ski room - are on the entrance level with a fitness room, Turkish bath and laundry all on the lower ground floor. There is a bathroom for each of the four bedrooms and a further WC on the lower ground floor.The first floor is fully given over to the fantastic open plan kitchen, dining & living room with its cosy open fireplace and seating area.
French doors open onto the terrace with the outdoor hot tub providing an added luxurious touch and a further opportunity to enjoy the stunning views. There is a small mezzanine area above the living room which is a cosy TV watching area for the children. The bedrooms are all spacious with the master and largest guest room enjoying some of the finest views in Val d'Isère. The chalet sleeps 8 with an additional 9th bed if required.
LAYOUT
Bedrooms
Ground Floor
1 x Master Double bedroom with en-suite bathroom and balcony
1 x Twin/Double bedroom with en-suite bathroom
1 x Twin/Double bedroom with en-suite shower room
1 x Twin bedroom with en-suite shower room
---
Features
Sleeps 8
257 Square metres
4 Bedrooms en-suite
Well-equipped small gym
Turkish Bath/Hammam
Large shower and basin built into the rock
Ski and Boot Room
Outdoor Hot Tub
Open plan kitchen
Open Fireplace
TV Area, WiFi
Balconies & Large Terrace
Stunning Views
---
Prices & Service
From 9,750 EUR to 26,000 EUR/week
What's included
Catered booking price includes:
Exclusive use of the chalet and its facilities
7 nights luxury accommodation on your chosen dates
Chef, Chalet Manager, Host/Hostess
Daily Housekeeping
Breakfast cooked to order
Afternoon tea and freshly baked cakes daily
Daily champagne receptions and canapés
Gourmet 4 course evening meal (6 nights)
Children's dinners
Quality wine with dinner
Further wide selection of fine wines a la carte
Open bar, including spirits, beers and soft drinks
Daily ski snacks
Fresh flowers and fruit
Daily international newspapers
In-resort 4x4 chauffeur service (8am-10am/3:30pm-7:30pm)
Concierge Service
Self-Catered booking price includes:
7 nights luxury accommodation
Exclusive use of the chalet and its facilities
Daily Housekeeping
In-resort 4x4 chauffeur service (8am-10am/3:30pm-7:30pm)
Concierge Service
Linen and Towels
Fresh Flowers
Private Parking
WiFi
Additional services (extra charges apply):
Airport/Station transfers
Ski Hire, Ski Passes, Ski Instruction, Ski Hosting
Additional Activities
This service is based on a week-long stay and services may be tailored to your exact requirements during the booking process. Exact services included with each booking will be listed on the Booking Confirmation.
---
Location
Amourette is a 10 minute walk from the centre of Val d'Isère and a 8-10 minute walk to the Bellevarde Express lift.
Distances to airports
Chambéry (CMF): 140km
Grenoble (GNB): 160km
Geneva (GVA): 220km
Lyon (LYS): 220km
---
Infos/Activities
Our luxury ski chalets in Val d'Isère are available catered and self-catered, for the best luxury ski holidays ever. Some are Ski in/Ski out and many have swimming pools, sauna, hammam and hot tubs. Val d'Isère is located only five kilometres from Italy, on the border of the Vanoise National Park, created in 1963.
LUXURY SKI HOLIDAYS IN VAL D'ISERE
The ski resort Val d'Isère in the Savoie region of France, is a colourful winter sports haven that began as a farm community in the years B.C. The town received parish rights in 1637 and the parish church, which is still a landmark in the town centre, was built in 1664.
The charming village finds its 1,800 residents outnumbered 15 to one by guests in winter. The western and central areas of Val d'Isère are most recognizable by their "chalet" architecture, while in the eastern part of the town high-rise architecture dominates the landscape.
Along with nearby purpose-built Tignes the area forms part of the Espace Killy, the self-titled "Most Beautiful Ski Area in the World". Named for Olympic hero Jean-Claude Killy, who grew up in Val d'Isère, Val is the better-known part of the skiing region and one of the best ski destinations in the French Alps.
The Val d'Isère village is long and thin at the bottom of a deep V-shaped valley. As you approach the resort you pass by Lac du Chevril, under which the old town of Tignes (sunk in 1952) is found. You then enter Val d'Isère via La Daille where the Olympic downhill run finishes. This is a very popular way for skiers to leave the mountain on Val d'Isère holidays, as it is directly below the greatest après ski party in France at Folie Douce. The ski down at closing time is riotous but only recommended for strong intermediates and above. The Pissaillas Glacier offers summer skiing, as well as the usual winter fare.
SKIING IN VAL D'ISERE
The ski slopes themselves are equipped with a high-volume gondola, able to transport standing skiers, the funicular Funival from La Daille via a tunnel to the top of Bellevarde, traditional chair lifts - some with windshields and many detachable, button/disc-pulls - and tow-ropes. There are both groomed slopes and backcountry (off-piste) skiing. The slopes' difficulty levels are particularly high. However, as in Tignes there are grand, easy pistes as well. It is first class off-piste country for powder addicts and there are many good guides available.
VAL D'ISÈRE SKI RESORT INFO
Altitude: 1,850m | Highest Peak: Grande Motte 3,656m | Pistes: 150km
ESPACE KILLY INFO
Pistes: 300km | Runs: Over 150 | Green: 22 | Blue: 61 | Red: 46 | Black: 25 | Lifts: 88 | Highest Lift: 3,456m | Cross Country: 41km | Snow Parks: 4