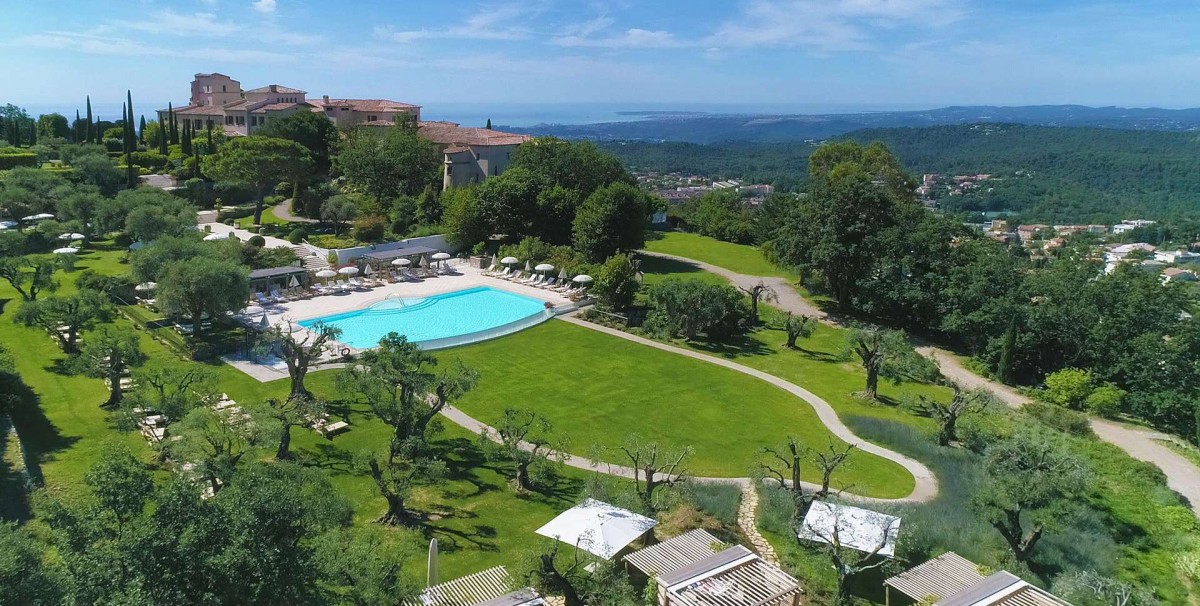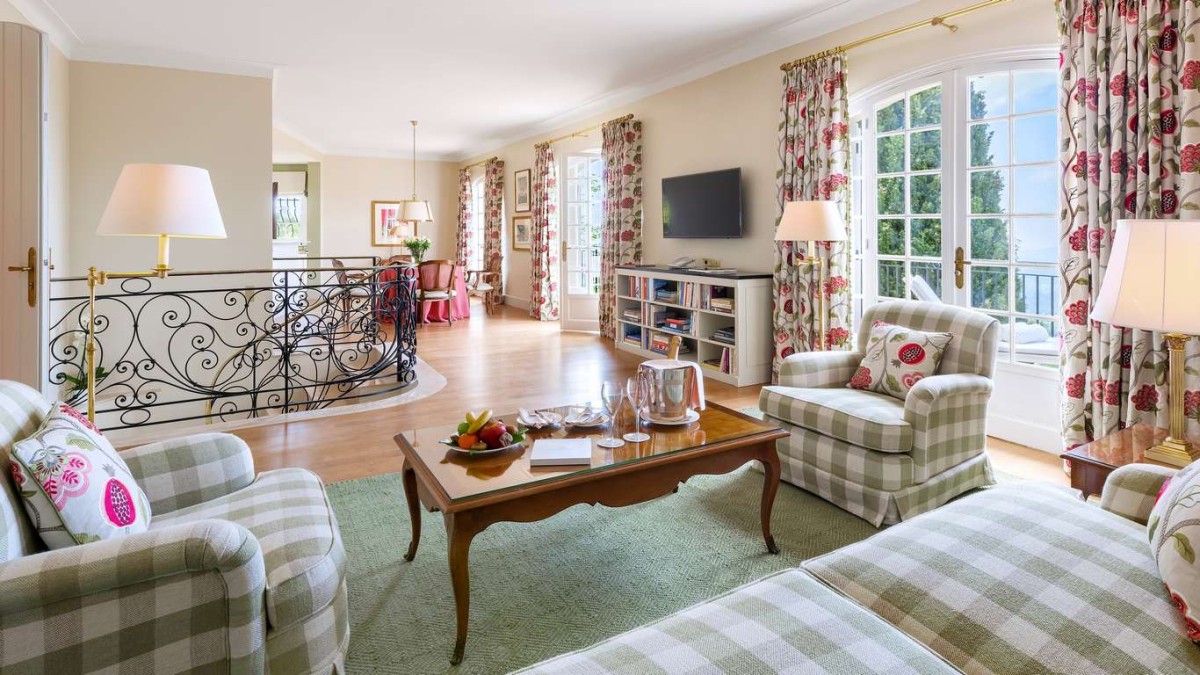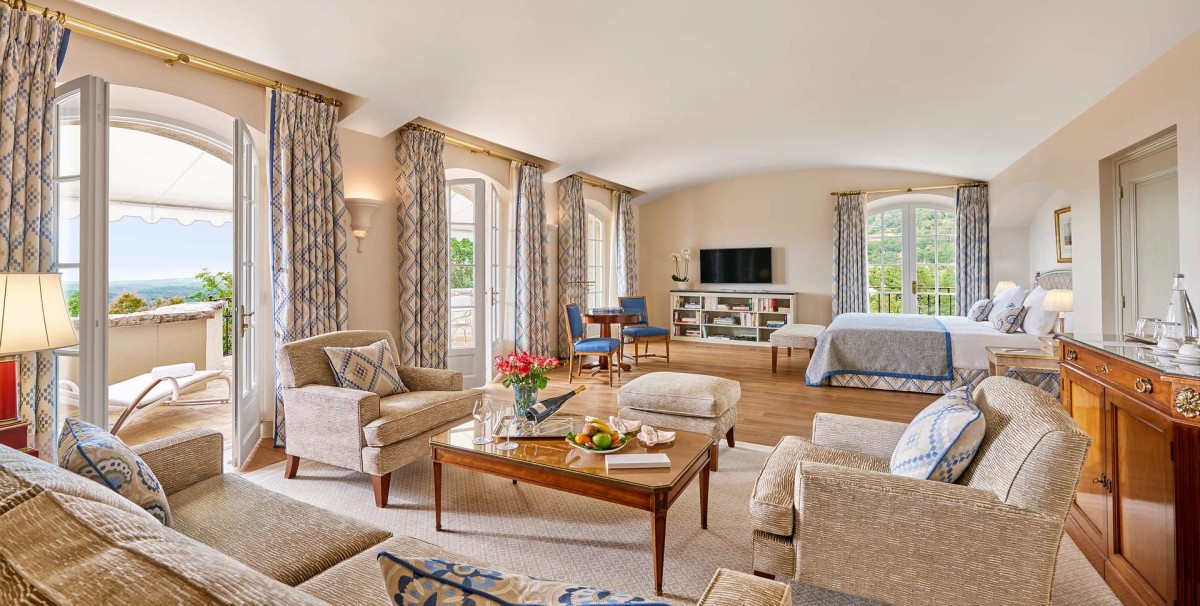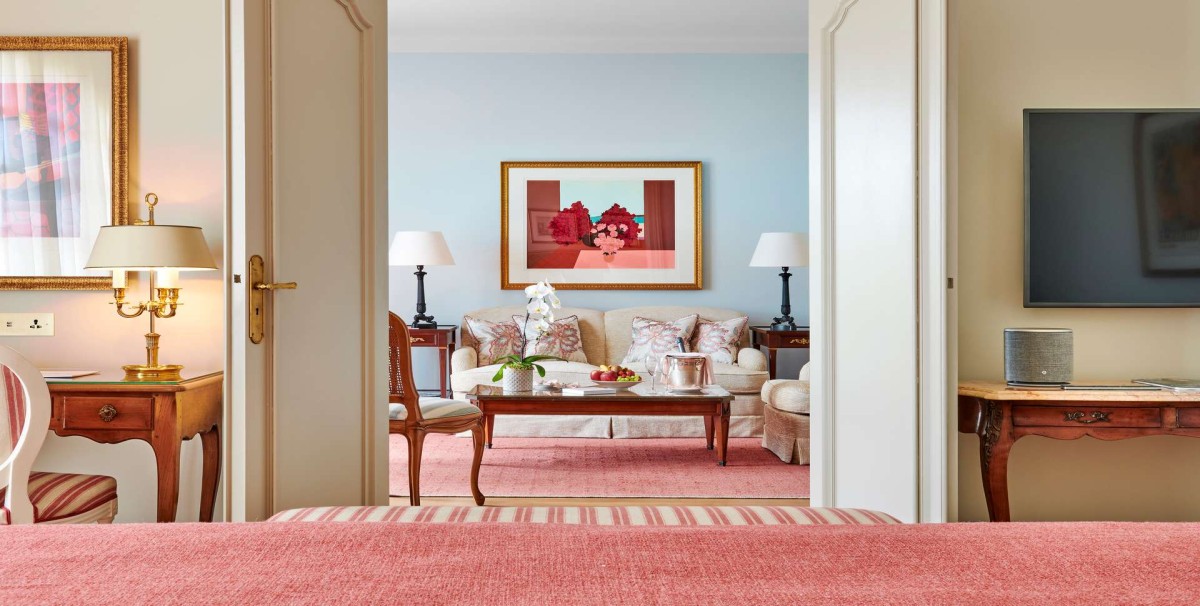 Chateau Saint-Martin Villas
/
Vence

Pool

Spa

Gym
---
Description
The harmonious combination of elegance and luxury, a family atmosphere and a breathtaking location in the countryside between Nice and Cannes, right in the heart of the French Riviera, characterize Château Saint-Martin & Spa. Tucked away on a hill slightly above the Château Saint-Martin & Spa, six villas - Riou, La Foux, Ponant, Saint-Lambert, Saint-Véran and Saint-Martin - are situated, which are characterized by the elegant and intimate French charm.
With 200 square metres of living space each, one to three bedrooms, salon and dining rooms as well as spacious bathrooms, they are the ideal opportunity to retreat into one's own private little castle. These six peaceful villas - with names inspired by nearby Provence - all open out to panoramic terraces where guests can organize all their meals, from breakfast to dinner. Villa Saint-Martin with 3 bedrooms offers the opportunity to its guests to cook in an open-plan kitchen or receive a professional gourmet chef in the villa's kitchen.
The villas with 2 bedrooms have their own kitchen as well. Surrounded by underbrush and olive-trees several centuries old, in the midst of protected nature and offering a sweeping view of the Château Saint-Martin & Spa, these villas embody the kind of accommodation which offers both luxury and authenticity. The villas have been renovated between 2018 and 2020. Pleasantly secluded, the private retreats open from their terraces to breathtaking views of the entire Côte d'Azur, the green olive groves and the hilly hinterland. The pool, spa and restaurants are only minutes away and the culture, gastronomy and sensual pleasures of Provence are also within easy reach of the Château.
Guests can use the hotel facilitis: Spa & Wellnees, pool, treatments, fitness, 2 tennis courts, 2 restaurants
Le Saint-Martin: One Michelin star restaurant with sweeping views over the countryside down to the glittering Mediterranean
L'Oliveraie: Summer restaurant in the shade of an ancient olive grove
---
Features
The Villas
Sea or Garden view
Terraces
Private kitchen
WiFi
Nespresso machine
The Hotel
One room, 39 junior suites and suites
2 Restaurants
Pool
Fitness
Yoga & Meditation
Spa & Wellness
2 Tennis courts
---
Prices & Service
Price upon request
What's included
Booking price includes
Exclusive use of your villa and its facilities
Concierge service
Housekeeping

Additional
Private chef
Treatments are available in the privacy of your villa for a minimum of one hour, at an extra 25% the listed spa menu price
This service is based on a week-long stay and services may be tailored to your exact requirements during the booking process. Exact services included with each booking will be listed on the Booking Confirmation.
---
Infos/Activities
The Côte d'Azur is one of the most glamorous summer holiday destinations in Europe. It winds and turns for more than 160 kilometres and is peppered with glittering legends such as St Tropez and Cannes - and idyllic towns above the coast, including Vence and Èze.

Our luxury holiday homes and exclusive villas for rent are staffed and located in the most desirable locations on the Côte d'Azur - in St Tropez and Nice, Cap Ferrat and Cannes, Vence and Ramatuelle and other well-known holiday destinations on France's Blue Coast.
The Côte d'Azur polarises people and opinions like few other holiday destinations in France - the glamour queen of the coasts, synonymous with chic and elegance. The cities that cross it bubble over day and night: luxury shopping, culture, lavish festivities, exhibitions and events, everything is there. Authenticity and the art of living characterise this multi-faceted area.
Countless books and coffee tables celebrated and still celebrate France's Mediterranean coast - the fascination never ends.